Meet Dr. Jason Adams
Inspired to Help Others Heal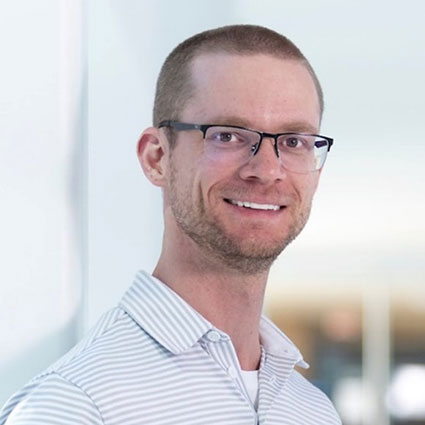 In university, Dr. Adams was studying general science and considering medical school while also working as an assistant in a physiotherapy practice. In one of his university classes, a chiropractor did a guest lecture and demonstration, and Dr. Adams was intrigued. He felt inspired to help others heal in this way that focuses on the muscles, bones, joints and nerves. Since he loves working with his hands, chiropractic was the perfect choice for him.
Dr. Jason Adams graduated from the University of Ottawa with an honours degree in Health Sciences. He then completed his Doctor of Chiropractic degree at the Canadian Memorial Chiropractic College in Toronto, where he graduated with clinic honours in 2013.
Dr. Adams completed additional training in Contemporary Medical Acupuncture at McMaster University in Hamilton and is trained as a Certified Strength and Conditioning Specialist (CSCS). He is also full body certified in Active Release Techniques® and Laser Therapy Treatments.
Making a Change
After chiropractic college, Dr. Adams returned to his hometown of Sudbury, Ontario, where he opened and ran two chiropractic clinics. When the opportunity to purchase Olds Chiropractic and Massage presented itself, Dr. Adams jumped at the chance to finally live and practice near the mountains.
Tailored Care for Everyone
It is Dr. Adams' goal to educate every patient and help them understand their condition. He uses an evidence-based approach to care as well as his clinical experience to provide patients with the care they need to achieve the results they want. Every patient is unique, and Dr. Adams employs a variety of techniques, all of which are tailored to the patient's specific condition and preference.
EXPLORE OUR SERVICES »
Enjoying Everything the Area Has to Offer
When he's not at work, Dr. Adams spends as much time as possible enjoying all the beauty and activities the local area has to offer. You can find him hiking, mountain biking, skiing, rock climbing, camping and anything else that can be done outside. Dr. Adams also works as a Chiropractor for the Canadian Pro Rodeo Sports Medicine team, covering various rodeos and bull riding events in Alberta.
Start Today
Contact us today to book an appointment.
---
Dr. Jason Adams | (403) 556-6534